Now in its 21st year, the Stratford Festival Theatre Arts Camp is held in July and August. Taught by professional teaching artists, participants enjoy an intensive program of classes, discussion, rehearsal and theatre-going. Programs offered for students in grades 1 through 12, with a focus on acting, text, voice and movement.
---
The Our Kids review of Stratford Festival
Canadians are famously modest, and that's not always a good thing. We think of things as "good for here" but the Stratford Festival is truly great for anywhere: a world-renowned theatre, operating at the very top of its class. Christopher Plummer literally has a room with his name on it at a local hotel, and he's made a lot of use of that room over the years. The big names come because of the quality of the theatre, its direction, and its reputation. And, for all the same reasons, kids come from throughout North America to attend the summer sessions at Stratford. There they bump elbows with the greats, and they learn from professionals, in a professional setting, with other kids of like minds, talents, and goals. There are a wealth of resources at the festival, and the camp sessions make use of all of it: spaces, costuming, props, expertise. It's not just like being part of Stratford, for the duration of their time there, campers truly are part of Stratford. For kids interested in following their acting and production muse, sessions here can be as inspiring as they are life-changing.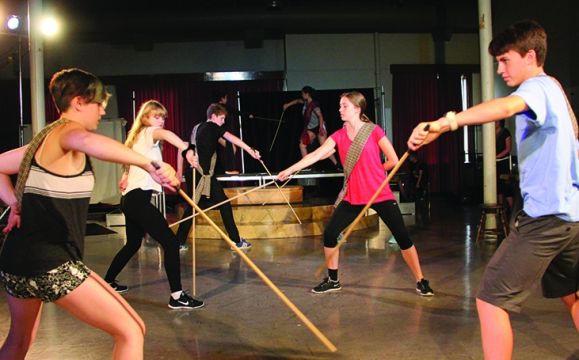 Camp Address
55 Queen Street, Stratford, Ontario, N5A 6V2, Canada