Since 1965, Shadow Lake has been offering a summer camp program for children, youth & adults with an intellectual disability. Today, it's a home-away-from-home for over 500 guests & 80 staff each summer season.
With exceptionally-trained staff that provide a safe, memorable camping experience, all facilities and activities (including the bus service) are fully accessible - there are no barriers to participation.
The summer camp experience at Shadow Lake is self-directed, meaning guests can spend their time doing things they truly enjoy! Activities include campfires, swimming, water trampolining, pontoon boating, canoeing, arts & crafts, talent shows, splash pad, hiking, and more.
---
The Our Kids review of Shadow Lake Centre
The Shadow Lake Centre was established by Community Living Toronto in 1970 and has grown considerably since then. Through the 1980s and 1990s the completion of two major capital campaigns resulted in year-round facilities and programs. The motto of Community Living is "A society where everyone belongs. A society where everyone is valued." In so many ways, the centre is the physical embodiment of precisely that. Campers arrive to a setting in which their challenges are addressed with empathy, understanding, and experience. They also enter a community of true peers. For anyone, that can be life altering—we all want to go where everyone knows our name, to be sure, and even better if they share our perspectives, challenges, and joys. The setting is well appointed, situated on a 300-acre property within the Oak Ridges Moraine. The staffing is well trained, and there's a very high camper-to-staff ratio. There's at least one staff member awake in each cabin through the night, which rightly adds to the sense of care and comfort all round. Health care workers are also on site.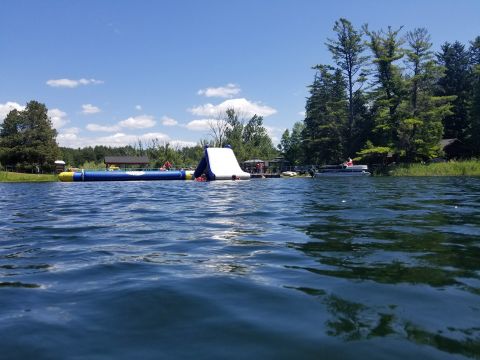 Camp Address
15041 Ninth Line, Stouffville, Ontario, Canada