Ross Creek Camps have a perfect combination of creativity, challenge, and fun, all in a beautiful setting. Renowned for our year-round approach to arts education and our fabulous camp atmosphere in our SummerArts camps, Teen Arts Academies, and in our amazing Dance Summer Dance camp, all w/ incredible artist faculty, don't let your child miss out on an incredible experience!
---
The Our Kids review of Ross Creek Centre for the Arts
One of the great things that many camps offer is a chance to live within, in a sense, a new reality. When campers arrive at Ross Creek they enter a professional environment, and work alongside theatre professionals. For young people interested in the arts, particularly the performing arts, that experience alone can be transformative. That the setting is so beautiful, to say nothing of state of the art, only furthers the theme. The sessions here are a one-of-a-kind experience in a one-of-a kind setting, run by people who are passionate about their art. In all of that, there's a lot to love. And that's just the beginning.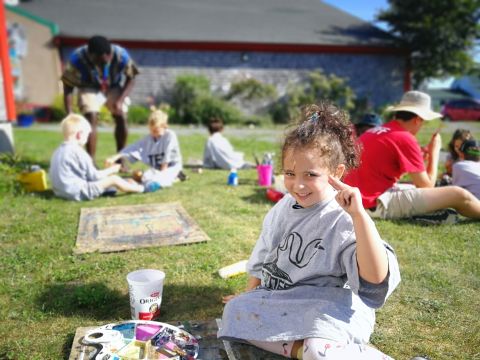 Camp Address
Box 190, Canning, Nova Scotia, Canada