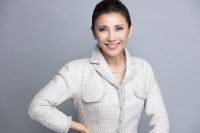 Chan Hon Goh C.M, Director
Order of Canada (2019), World Ballet Competition – Best Teacher Award (2018), Top 25 Immigrant Award (2017) and many more...
Recognized to be a combination of intricate choreography, scenic design, atmospheric lighting, accentuated costuming, graceful movements and a personification of music, Ballet is a dance like no other. It can be used to express our deepest emotions or to tell the most profound stories and has been globally influential, defining the foundational techniques used in many other dance genres and cultures. In Canada, Goh Ballet was established over forty years ago by Choo Chiat and Lin Yee Goh, and has since grown into one of the most illustrious private dance schools in the world. Now under the directorship of Chan Hon Goh, former Principal Dancer of The National Ballet of Canada, Goh Ballet Academy is flourishing in the renaissance of a global arts community in Canada. We are looking to the future with agility, strength and poise. Dancers of Goh Ballet will be empowered to take the international stage with assurance. Polished holistic training programs are grounded by Goh Ballet's core values: innovation for advancement, respect for the art-form, and care for balance and teamwork. Passionately mentored by a dedicated faculty, each dancer's artistic versatility is allowed to shine at every level. An art form that touches human emotions beyond that of anything else, dance speaks to the soul. Goh Ballet cherishes and exudes beauty, grace and elegance by encouraging and introducing people to lead creatively inspired lives. The Arts are meant to be shared and Goh Ballet gives the highest level of care based upon principles of building and evolving perfection, inspiring possibilities and propelling motivation. With the unique and individualized approach to fostering talent at various levels of development, Goh Ballet goes beyond dance, to nurture human interactions and contribute to the cultural landscape. We build on the enjoyment of dance and cultivate passion to make the impossible possible. Through commitment, dedication, and developed confidence, our students will be well equipped with diverse dance education experiences taught by award winning faculty. We invite you to join us on this journey.