Coding Classes Made Just For Teens
Our high school school coding program provides a full curriculum of online coding classes for grades 9-12. We teach a structured and progressive curriculum that gives teens all the soft skills and practical knowledge to succeed in a professional internship. Teens will learn object-oriented programming with Python, become masters of MVC framework, and advance to working with artificial intelligence.
Prices are $447USD per course and do not fluctuate according to exchange rate.
How Our High School Coding Classes Work
The structure of our online coding classes for kids and the 24/7 support engages students to learn, have fun, and develop skills over time while parents stay informed of their progress.
New students start in the Intro to Python course
Placement testing is available for students with previous coding experience
Every course has 12 lessons
3 core courses and 1 capstone course make up a Wizard Level
High school program consists of 3 Wizard Levels
Students who graduate this program can apply for the High School Internship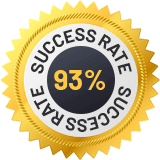 CWHQ has a 93% student success rate, compared to 5% for paid, self-paced online video courses and tutorials. That's an 18x better graduation rate.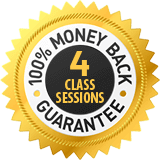 Our goal is to make all students successful. If your child is not happy with our program, notify us within the first 4 class sessions for a full refund.
Class Tuition
3 payments of $149.
Tuition is spread out in 3 payments, $149 per 4 class sessions.
There is no contract. You may cancel anytime with a 30-day notice and there are no cancellation fees.