Camp North Star is a family-owned, traditional overnight camp located on 200 pristine acres and a private lake. We are proud to be accredited by the American Camp Association.  North Star campers enjoy an elective program with 100+ choices in arts, athletics, enrichment, outdoors and waterfront activities. Each week campers create their own activity schedule. Guided by a nurturing and experienced instructional staff, every day is an extraordinary opportunity for growth and skill development. Enjoy the flexibility of choosing 2, 3, 4, 5 and 7 week sessions.  
---
The Our Kids review of Camp North Star
Not all camps conform to the idea that many people might have of camp, though North Star, in all the best ways, truly does. On a wooded property, on a lake, it offers all the traditional activities that you'd expect from a summer camp. That said, the experience isn't really about activities; those things are just tools that the counsellors and staff use to do other, better things, such as encouraging campers to gain a sense of themselves, their talents and challenges, and a greater understanding of their place in the world. Steven and Brooke Bernstein are the definition of camp people, having spent the better portion of their lives at camp, thinking about camp, and developing the programs at North Star. As such, were you to ask them about what the camp offers, they'd talk about values, friendships, resilience, and community. That's what camp is all about, and is also the reason that parents, rightly, turn to Camp North Star.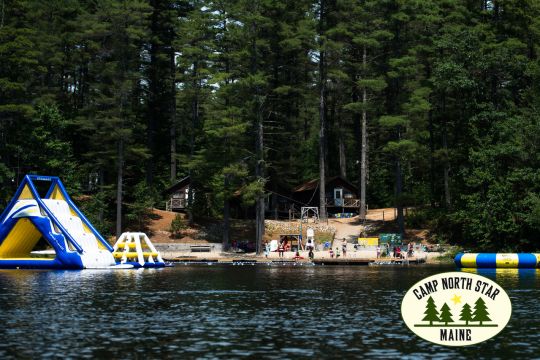 Camp Address
200 Verrill Road, Poland Spring, Maine(USA), 04274, International