The Royal Conservatory School has the perfect MARCH BREAK and SUMMER camps for budding young musicians! Choose from Suzuki Strings (ages 4+), French Immersion and Music (ages 5-7), Instrument Exploration (ages 4-7), Musicals (ages 8-10), and Band (ages 9-13). Early drop-off (8am) and extended care (4-6pm) available.
---
The Our Kids review of Royal Conservatory School
For many there's a sense of awe when they enter the Royal Conservatory, and, well, rightly so. It's the premier music school in Canada, and can feel like ground zero in music education which, in many senses, it actually is. So many great artists have learned and taught here, something that can make it all seem more than a bit intimidating. The camps, though, turn that all on its head. There are sessions for experienced musicians to work together with others of equal talent, but the program is about more than that. It's about having a significant, fun experience with music. Sessions are available for all levels of musician, including those who are just starting out. There are opportunities to hear instruments, and touch them, and learn about what they can do. The fact that there are professionals coming in and out of the building, and working in the practice halls, augments the experience of the environment. For many, it's magical. For all, it's a unique experience, one that will generate lots of great memories and, more often than not, some new friends, too.
---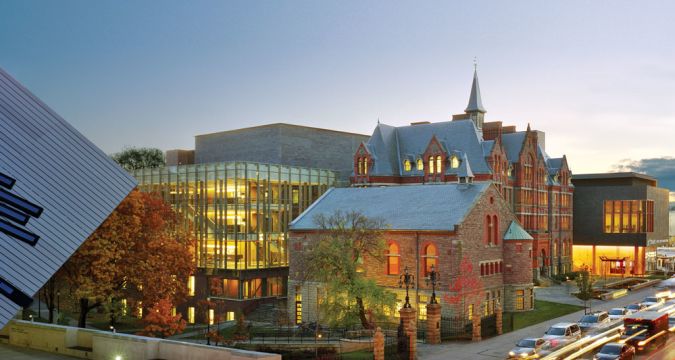 Camp Address
273 Bloor Steet West, Toronto, Ontario, Canada