Encounters With Canada is a unique opportunity for Canadian teens to meet other young people from across the country. Spend an adventure-filled week in your nation's capital! Explore future career options, discover your country, participate in fascinating workshops and events. For 37 years, EWC has delivered a rich and varied, bilingual program.
---
The Our Kids review of Encounters with Canada
Historica is an independent organization devoted to growing awareness of the history and culture of Canada. The Heritage Minutes—a long-time staple of Canadian classrooms and broadcasting—are the most visible aspect of their work and give a good sense of what the goals are, namely to educate young people through dynamic engagement. There are lots of other programs too of course, of which Encounters with Canada is, in some senses, the most ambitious. The sessions bring young people together from across the country, meeting in Ottawa to learn about our institutions, meet some of the people that drive them, and to share ideas and perspectives. Running since 1982, the alumni include activists, professionals, at least one Rhodes Scholar, and Leona Aglukkaq, who served as minister of Arts & Culture (2008-2015); Minister of the Environment (2013-2015), Minister for the Arctic Circle (2012-2015), Minister of the Canadian Northern Economic Development Agency (2012-2015); Minister of Health (2008-2013). The sessions are kept intentionally small, with a maximum of 150 participants in each. The experience, for a vast majority, is transformational.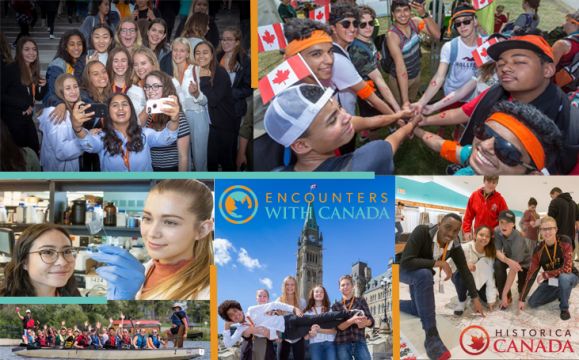 Address
1805 Gaspé Ave., Ottawa, Ontario, Canada