Our middle school coding program provides a full curriculum of online coding classes for kids in grades 6-8. We teach a structured and progressive curriculum that builds on skills with every course and let's kids explore the front and back end. We dive right into text-based languages like Python and expand on this knowledge to finally launch an app in the App Store.
Prices are $447USD per course and do not fluctuate according to exchange rate.
How Our Middle School Coding Program Works
The structure of our online coding classes for kids and the 24/7 support engages students to learn, have fun, and develop skills over time while parents stay informed of their progress.
New students start in the Intro to Programming with Python course
Placement testing is available for students with previous coding experience
Every course has 12 lessons
3 core courses and 1 capstone course make up a Wizard Level
Middle school program consists of 3 Wizard Levels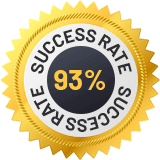 CWHQ has a 93% student success rate, compared to 5% for paid, self-paced online video courses and tutorials. That's an 18x better graduation rate.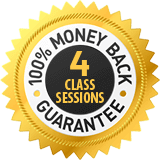 Our goal is to make all students successful. If your child is not happy with our program, notify us within the first 4 class sessions for a full refund.